About us
HLB McGuire + Farry are a long established and highly reputable firm of Chartered Certified Accountants based in Carryduff, South Belfast Established in 1979, we have vast experience serving the business community across Northern Ireland and beyond. We realise that application and diligence does not in itself guarantee success. Today businesses need to stay one step ahead of the competition and we work hard at building trust with our clients to forge a working relationship founded on professional expertise and close regular contact.

Who we are
We are a locally established advisory and accountancy firm with deep roots in Northern Ireland yet we are closely connected with professionals from across the world. We support our clients as they grow nationally, regionally and globally, ensuring a consistent high-quality client experience and personalised service wherever they operate.
How we work together
Regardless of what sector you operate in, business is about people. Building in a trusted relationship with you wherever you take your business is very important to us.
To best service our clients, we take the time to get to know you and understand your specific needs. Combining state of the art technology with good old fashioned common sense has proved to be a winning combination in retaining client satisfaction. By keeping abreast of the latest methods and techniques, we can guide our clients towards the rewards they expect.
At HLB McGuire + Farry, we work closely with our colleagues in the countries you are expanding into to guarantee a seamless HLB client experience and soft landing in new territory.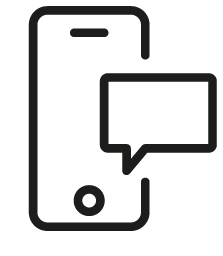 Get in touch
Whatever your question our global team will point you in the right direction